The Geyser is located in Hualapai Flat, about 1/3 of a mile from State Route 34. It is large enough to be seen from the road.

Fly Geyser is located on the private Fly Ranch and is accessible only by a small private dirt road. The ranch is currently owned by Todd Jaksick. There is a high fence and a locked gate topped with spikes to exclude trespassers from this private property.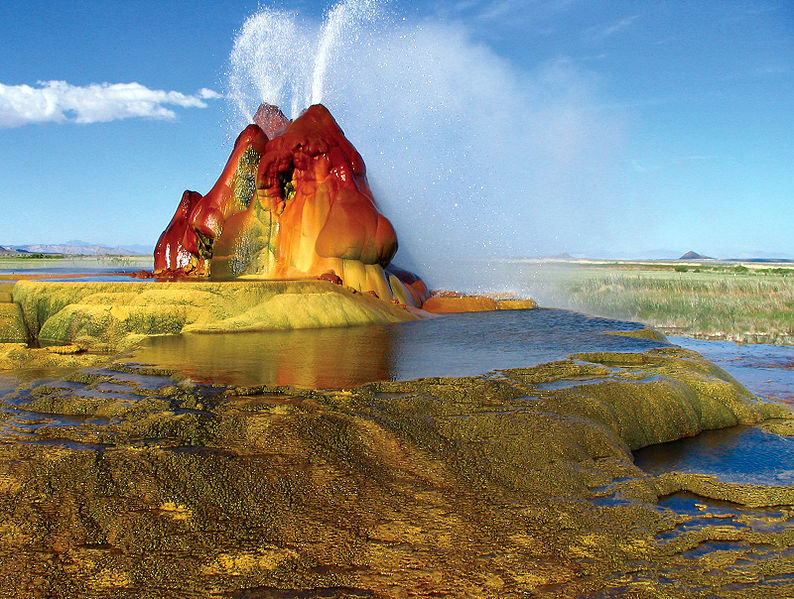 There are two additional geysers in the area that were created in a way similar to Fly Geyser. The first geyser is approximately three feet high and is shaped like a miniature volcano.
The second geyser is cone-shaped and is of the same approximate size as Fly Geyser. Like Fly Geyser, these geysers are continually growing.
by wikip
Share